One of the great challenges of life is dealing with the inevitable presence of fear. As part of the divine design, fear is an emotional trigger meant to protect us in dangerous or at least potentially dangerous situations. This process is described by psychologists (for example, The Four Fear Responses: Fight, Flight, Freeze, and Fawn By Amy Marschall, PsyD ). In the spiritual realm, fear can be the danger itself, as the enemy is well aware.

Fear is a profoundly important spiritual issue because fear is the theological opposite of faith. Faith in God is not simply believing that God exists. One of the great biblical ironies is that the demons always seem to know who Jesus is while the religious leaders are often clueless: "As he stepped out on shore, a man from the city who had demons met him... When he saw Jesus, he cried out and fell down before him, shouting, "What have you to do with me, Jesus, Son of the Most High God? I beg you, do not torment me," for Jesus had commanded the unclean spirit to come out of the man" (Luke 8:27-29, NRSV). The demons believe God exists, but they place no faith in Him.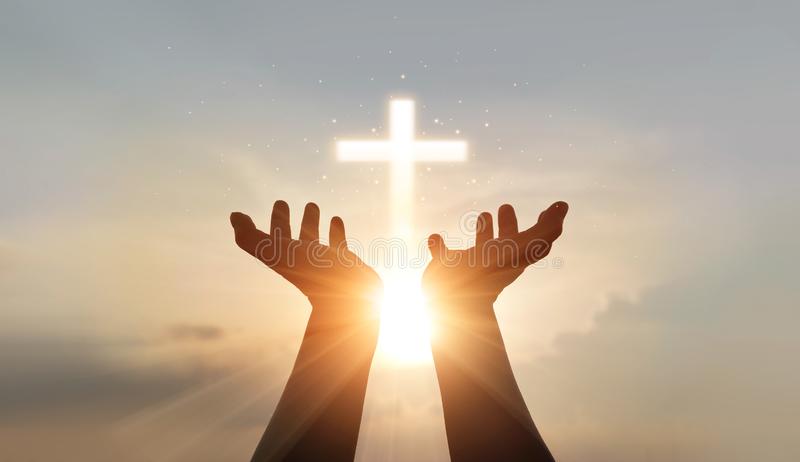 This begs the question. In biblical terms "What is faith?" A classic definition that is often referenced can be found in the book of Hebrews: "Now faith is the assurance of things hoped for, the conviction of things not seen" (11:1, ESV). Clearly, faith goes beyond the physical senses. Instead, it is our commitment to God based on assurance, hope and conviction. Because God (the desired object of our faith) cannot be seen or quantified, even mature believers are sometimes subject to doubt and unbelief. This is a point of vulnerability. Satan, preying on our human frailties, uses fear to chip away at our faith in Christ with the goal of its complete destruction.

When we are fearful, we may start to engage in dangerous speculation like " Maybe God can't/won't do anything about my situation." There is a related line in an old pop song, Leaving me to doubt talk about God in his mercy; Who if he really does exist, Why did he desert me in my hour of need? (Alone Again, Naturally by Gilbert O'Sullivan). God doesn't desert or abandon us. Instead, God, who is always present through the Holy Spirit, also equips us with spiritual gifts/weapons; so, we are prepared.
Paul reminds us as he reminded Timothy that we are not unarmed in the fight against our fears and the related attacks of the enemy. "For this reason I remind you to fan into flame the gift of God, which is in you through the laying on of my hands, for God gave us a spirit not of fear but of power and love and self-control" (2 Tim 1:6-7, ESV).
For the next few weeks we will examine power, love and self-control as they relate to living courageous lives in Christ. Until then, FEAR NOT my brothers!
PSALM 91 (ESV)
He who dwells in the shelter of the Most High
will abide in the shadow of the Almighty.
I will say to the LORD, "My refuge and my fortress,
my God, in whom I trust."
For he will deliver you from the snare of the fowler
and from the deadly pestilence.
He will cover you with his pinions,
and under his wings you will find refuge;
his faithfulness is a shield and buckler.
You will not fear the terror of the night,
nor the arrow that flies by day,
nor the pestilence that stalks in darkness,
nor the destruction that wastes at noonday.
A thousand may fall at your side,
ten thousand at your right hand,
but it will not come near you.
You will only look with your eyes
and see the recompense of the wicked.
Because you have made the LORD your dwelling place—
the Most High, who is my refuge—
no evil shall be allowed to befall you,
no plague come near your tent.
For he will command his angels concerning you
to guard you in all your ways.
On their hands they will bear you up,
lest you strike your foot against a stone.
You will tread on the lion and the adder;
the young lion and the serpent you will trample underfoot.
"Because he holds fast to me in love, I will deliver him;
I will protect him, because he knows my name. When he calls to me, I will answer him;
I will be with him in trouble;
I will rescue him and honor him.
With long life I will satisfy him
and show him my salvation."
The Barnabas Strategy is an initiative of the Holy Spirit free of institutional constraints. … Ron Bellomy
(Royalty free image from Dreamstime)